They may forget your name but they will never forget how you made them feel – Maya Angelou
The fundamental priority in health care provider personal training (as with all clients) is meeting their goals. In addition, all benefits of our training mentioned in the adult section apply to health care provider training including: truly individualized programming, respectful fitness gauge, zero sales pressure, functional real world training, lessons for independent long term fitness studio training and MORE. (please read adult section)
Who takes care of others more than health care providers? Unfortunately with a passion for helping others and busy stressful jobs and lifestyles statistics show that health care professionals can easily neglect proper care of themselves.
"I am 40 years old, a registered nurse and just completed my first marathon. I felt in great shape but wanted to tone up, improve my core strength and try a new workout regime. At the end of every session I feel as though every muscle has been challenged and it didn't take long before noticing my increase in overall core strength and tone. I always look forward to our workouts and it's true… no pain, no gain. Sean is a dedicated and consistent trainer whom I highly recommend" – Leanne
To tailor programs to these wonderful women and men we incorporate health care provider specific elements including:
HEALTH CARE PROVIDER SPECIFIC DATA SELECTION
Pre training job specific data collection to complement standard information package to ensure the program is ideally personalized.
DYNAMIC SCHEDULING TO ACCOMMODATE SHIFTS
Making session times accommodating to busy lives, different sleeping patterns, fluctuating days off and more.
TEACHING FITNESS PLANNING
With type of work and busy lives it is especially important for health care providers to plan weekly exercise and nutrition into their lives.
TECHNIQUES FOR INCREASING METABOLISM
Can improve the bodies capabilities at work and at rest, increase energy and more.
PREVENTING BACK PROBLEMS
With the nature of the job an important aspect of health care provider training, with PREVENTION being the ultimate goal
"An estimated 52% of nurses complain of chronic back pain according to the American Nurses Association with up to 12% leaving the profession as a result of back injuries" (Back to Basics by Anne Federwisch Feb 28, 2005, NurseWeek)
CORE CONDITIONING
Strengthening the muscles that support the spine, from deep to superficial, are crucial in all functional and kinetic movements for work and personal life.
STRENGHTENING FEET
Want to ensure the feet are strong throughout entire shifts and try to prevent any ailments of the foot such as plantar fasciitis
FITNESS AND DIETARY CHOICES FOR NIGHT SHIFTS
Planning how to exercise and eat while working night shifts can have a large impact on over all health, meeting goals and energy levels.
STRESS RELIEF
Look to reduce personal and work related stress including compassion fatigue and critical incident stress by reducing stress hormones, increasing endorphins, meeting goals, and releasing negative emotions
LEG STRENGTHENING
With the repetitive walking, standing, and lifting involved in nursing we hope to increase the physical capabilities of the legs
"As a nurse with a back injury and chronic pain it was recommended that I try to strengthen my core and improve my overall physical fitness. I began a fitness program with Sean Kingswell as my personal trainer. The results that I achieved with Sean were amazing!! I feel so much more energized, have more stamina, and the everyday pain I experience has significantly decreased. The individualized training Sean provides together with the ability to encourage me to work harder yet always keeping my injury in mind has helped me to achieve goals I never thought possible. Sean has also helped me with exercise plans so I can do my own workouts at home. I feel motivated more than ever to keep myself in shape". – Loree
Note: Which health care provider specific components are incorporated are at the sole discretion of the client.
Health care providers are essentially occupational athletes yet not always with positive results. The lifting and bending can be dangerous and the walking can be draining and doesn't reach the intensity to reap rewards of a fitness program. With shifts and the dietary options often available in their workplaces quality nutritional choices can easily be neglected.
Experienced with healthcare/emergency services workers in terms of stressors, coping mechanisms, the effects of this type of work on different dimensions of an individuals life and how that correspondingly affects components of fitness and wellness. Trained in CISM. Please contact for more info.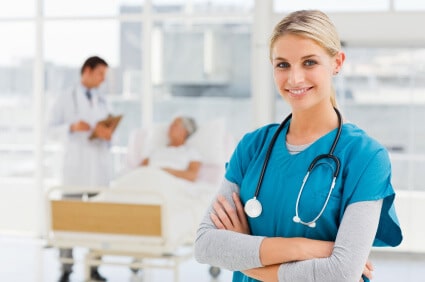 "Since starting to train with Sean, my level of fitness has improved dramatically. Actually, I have reached a level of physical activity that I never thought I could attain. This includes both strength and cardiovascular. I have had much more energy, which has helped me as an RN in a physically demanding job. In my leisure time , I feel I am more productive because I don't tire as easily. Improving my fitness levels has also improved my self confidence and my relationships with others. One of the great benefits to working out under Seans guidance is his flexibility around my schedule. I work 12 hour days and nights and Sean accommodates me so well to ensure I have the opportunity to reach my goals. I highly recommend Sean and his programs as they are tailored to your activity level and lifestyle." – Elaine
IF YOU OR SOMEONE YOU KNOW IS A HEALTH CARE PROVIDER AND ARE CONSIDERING PERSONAL TRAINING, THIS PROGRAM MAY BE FOR YOU. PLEASE CONTACT US ANYTIME TO FIND OUT.
STUDIO AND IN HOME PERSONAL TRAINING • LONDON ONTARIO
Professional, Effective, Accessible, Knowledgeable
Please consult your doctor before starting any new health and wellness program. Individual results may vary. Please review our
Terms and Conditions
.