Peak Conditioning specializes in functional and effective personal training in London Ontario. We offer coaching in our private studio with unique programs for all walks of life. In addition, Peak Conditioning offers an online training community. Please explore this website to learn more about our practical approach to long term health and fitness.
"Peak Conditioning has been able to train me mentally and physically into believing that there is a better life….a happier and healthier one." – Holly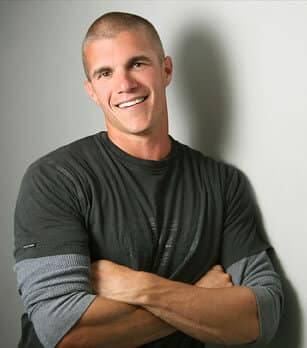 Sean Kingswell was first Certified as a Personal Trainer over 20 years ago. Known for a positive coaching style and an ability to relate to, and motivate clients, he has an Honours University Degree and a College Diploma in F.E.S. Sean has a Leadership Badge from Fanshawe College and a University Specialization in Feedback. As a positive outcome based coach Sean believes in "balance" and the importance of enjoying what life has to offer.  As a highly experienced trainer with a wide range of qualifications his additional certifications include..
Certified Personal Trainer
Fitness Nutrition Certified
Certified  Lifestyle Wellness Coach
Certified Stress Management Coach
Certified Sleep Science Coach
Certified Sports and Exercise Psychology Coach
Certified Heart Rate Performance Specialist
Certified Speed and Power Coach
Certified Strength Coach
Certified Brain Health Trainer
Certified Fitminds Coach
Biomechanics Certified
Foam Roll Certified
ACE Orthopedic Trainer Certification
Certified in Self Esteem Coaching
Certified Hockey and Football Conditioning Specialist
Senior Fitness Certified
Certified Adolescence Coach
Confidence Coaching Certified
Youth Fitness Certified
Golf Conditioning Specialist
Fit Pregnancy Training
Sean holds a position as a fitness contributor to a major publication and has experience as a wellness presenter. Sean is the coordinator of mental health peer support for 400 first responders with a team of 30 peer supporters reporting to him, he has 15 years of running one on one and group interventions. He has completed the CAMH core course in smoking cessation and level two stroke school.  He has had speciality training in posture, ABC and running injury prevention and functional training.  He has had numerous other educational opportunities including, weight management, cardio kickboxing, Breathing for Warriors, mental strength for fitness, core assessment and training, and NCCP.  He has completed the Safetalk course. He is certified in first aid and CPR and is a former instructor.  He is certified and experienced in CISM. Volunteer experience includes YMCA, fitness and wellness volunteer, overt, distress centre, Big Brother, Block Parent, Special Olympics, Safe School committee, coaching and more. He is the very proud father of three great sons.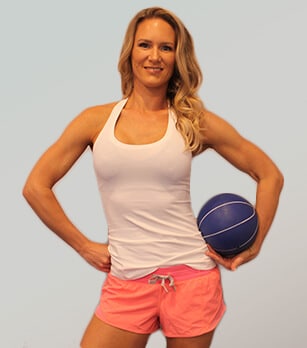 Kate Kingswell has been actively certified in the fitness and wellness industry for over 20 years. Kate's credentials and certifications include…..
Functional Training and Athletic Conditioning Specialist
Total Barre Certified
Halo Training Certified
Certified STOTT Pilates essential, intermediate and advanced
Postural Assessment Certified
Group Groove Certified
Group Core Coach
Group Cycling Certified
YMCA coach/instructor, presenter and community ambassador
First aid and CPR Certification
Recreation and Leisure Services Diploma
Lifestyle Weight Management Certified
Kate volunteers her time and fitness expertise, at many fundraising events to support the local YMCA, the community, and her local hospitals.
STUDIO AND IN HOME PERSONAL TRAINING • LONDON ONTARIO
Professional, Effective, Accessible, Knowledgeable
Please consult your doctor before starting any new health and wellness program. Individual results may vary. Please review our
Terms and Conditions
.